Have you ever dreamed of making a huge amount of money quickly? Being able to sell anything to anybody? Living the rockstar lifestyle?
Look:
Jordan Belfort who gained fame as the "Wolf of Wall Street" in the popular book and film of the same name, certainly achieved all of that (albeit at a cost) and has now put together a course which claims it will teach you to legitimately be able to close sales in any business sector.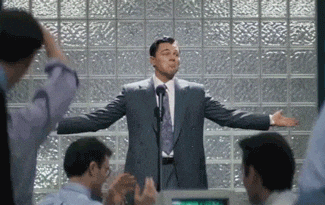 Basically, the Straight Line Persuasion System course is about:
Persuasion
Influence
Sales
"It will teach you the techniques to be confident, be able to answer any objection and get the sale every time!" – Jordan B.
Master the Art of Persuasion, Influence, and Success
Have you ever wanted to say goodbye to your boss and start your own business? To have your future in your own hands?
It seems impossible right now, doesn't it?
I am sure you will agree that being an expert salesperson would be a necessary skill to do that? Perhaps Jordan Belfort's Straight Line Persuasion is the course to help you…
Join me while I analyze the course in depth and decide how useful it truly is…
The information you need is only a few scrolls away…
Straight Line Persuasion System by Jordan Belfort
There are so many sales programs available that it is possible that you have had a previous bad experience with one. They all seem to claim they can give you superhuman sales powers, so you may well be asking yourself, how is this different – is it a scam?
It seems ironic as Jordan Belfort was actually convicted of scamming people before, but I would say this program is not a scam. It does contain a full sales training program as claimed so can't be considered a scam in my opinion.
The more important question to consider is – is this course worth the price and, how can you actually use this?
I will study these points in depth and report my thoughts in my conclusion…
A Review of the Pros and Cons of Straight Line Persuasion
In order to get a clear idea of how worthy the course is of your time, I will run through the positives and negatives of taking this program.
Pros
First up, the pros. These include:
Jordan Belfort is a "master" motivator. When I was watching his videos I really got the feeling that he could motivate anyone to believe they could sell anything to anybody. Acquiring the right mindset is a crucial part of being able to close sales, so this may be an effective course if this is an issue you need to improve.
The Straight Line Persuasion program comes with hours of audio information which can be listened to anywhere, a thorough workbook, ten DVD lectures from Jordan which can be watched at home, and best of all a one year mentorship course where you have the opportunity to discuss the program and any questions you may have directly with "the Wolf of Wall Street" himself.
He is particularly convincing when doing the section on "Tonality" and this information is an example of one of the strengths of the program. I like his quote:
"At the highest level sales is about the transference of emotion. Specifically the emotion of certainty." – Jordan Belfort.
This section goes into depth about using the tone of your voice to get a client to say yes to your product and was the most impressive part of the program for me.
Cons
We have now seen the pros of Straight Line Persuasion, let's run through some of the cons. These include:
The basic Straight Line Persuasion sales method was developed in the 1990s and some people view it as outdated. The incredible rise of the internet has affected the way we do most things in life and it has certainly changed the way we sell things. While the ability to close sales, particularly over the phone, is a valuable skill, there are other courses on the market which offer a broader curriculum.
Sales techniques don't work for everybody. Just because these techniques work for Jordan Belfort, it doesn't mean they will work for everyone. There is a convincing argument that a good salesperson is born and not made, and that even taking the best training course will not make you into an effective selling machine – unless you have the inbuilt talent to succeed. You should manage your expectations when you sign up for Straight Line Persuasion.
Jordan Belfort doesn't exactly have a "squeaky clean" background. No matter how charming and "loveable roguelike" Jordan comes across as we need to remind ourselves that he scammed a lot of people out of their life savings and served a prison sentence for his actions. It may an ethical question for some people about how you feel about giving him money for his course. Do you really want to learn your sales techniques from a convicted scammer?
Many people claim this information can be found for free online. There is a lot of truth to this as sales techniques have been for sale since what seems like ancient times. There is nothing particularly unique contained in Straight Line Persuasion and with a bit of time and research most of this is available on message boards, Facebook groups, YouTube or elsewhere on the web.
Price is an issue. The course is priced in the region of $2,000 (if you plan to buy it – keep an eye out for promo deals online) which seems high for a sales course to me. There is valuable information contained in Straight Line Persuasion, but that is a large amount of cash to find. Conversely, Jordan Belfort's book, "Way of the Wolf: Become a Master Closer with Straight Line Selling" is currently available for $16 on Amazon.com and it goes over similar topics. You would need to be pretty convinced of the extra benefits to go for the higher-priced option!
We have now seen the various strengths and weaknesses of Jordan Belfort's program. There were a lot of interesting points to consider and I enjoyed doing this review of the course.
What's the real story?
Please keep reading for my conclusion as I am ready to deliver my final verdict as to the overall value of this course.
Conclusion
Jordan Belfort is a convicted scammer and that thought played on my mind no matter how charming he was and how much good sales training he gave.
I was concerned that much of this training is from the 1990s and I consider a lot of it old fashioned advice which is no longer relevant. In my opinion, the development of the internet has changed the way we sell things.
There is little doubt that he is a master motivator, and there are some good things featured in Straight Line Persuasion. However, the fact is, this is a dated course and I have my doubts about how applicable it is in this advanced internet age. It strikes me as… out of date.
Bottom Line?
Jordan Belfort is a talented guy and there are things to be learned from his Straight Line Persuasion course. I just don't think it represents good value at this price point.
That's not all…
There are the ethical dilemmas to consider also and I personally don't feel like giving someone with Jordan Belfort's background any of my money. With this in mind, I cannot recommend Straight Line Persuasion, and I recommend you look for a more up to date and wide-ranging sales program.
Other Popular Reviews